Keranjang Belanja anda kosong!

Rp. 4.150.000,-
Rp. 3.500.000,-

Rp. 3.450.000,-
Rp. 2.950.000,-

Rp. 4.250.000,-
Visitor Counter
| | | |
| --- | --- | --- |
| | Today Visitors | 45 |
| | Total Visitors | 86006 |
| | Today Hits | 157 |
| | Total Hits | 313319 |
| | Online Visitors | 6 |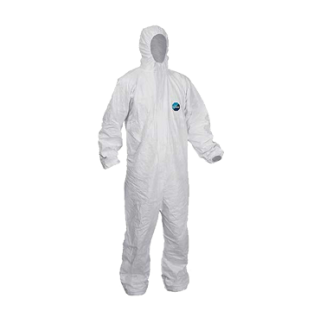 DUPONT TYVEK Disposable Coverall
Kode Produk:
PC-DT
Poin Reward:
0
Tyvek suits are ideal for both hazardous aerosols and non-hazardous liquids, dust and particles. These Tyvek suits are also comfortable, whether you're working with harmful materials like lead, asbestos, or mold. The protection of Tyvek is the proven solution.
Ideal for both hazardous aerosols and non-hazardous liquids, dusts and particles.
Comfortable and breathable Tyvek
Attached Hood, Elastic Wrists and Ankles
With Tyvek suits you don't have to compromise. That's because Tyvek suits deliver the best balance of protection, durability and comfort. Made using a proprietary manufacturing process, Tyvek features an inherent barrier. So, unlike other protective apparel fabrics, which have either a film or coating that can be easily scratched or worn away, Tyvek provides barrier through the entire fabric. As a result, your protection is not compromised unless the fabric has been completely torn which isn't easy to do because of the strength and durability of Tyvek. Make sure you're getting Tyvek. Ask for it by name.

All Tyvek Protective Wear garments are clearly marked with a blue label to distinguish them from others which may have not been manufactured from Tyvek or under the entire quality system. It's your assurance of quality manufacturing that strengthens your safety combination.

Barrier Protection You Can Trust, Durability That Isn't Easily Compromised!